Laptop? - Printable Version



-Shoutbox (https://shoutbox.menthix.net)
+-- Forum: MsgHelp Archive (/forumdisplay.php?fid=58)
+--- Forum: Skype & Technology (/forumdisplay.php?fid=9)
+---- Forum: Tech Talk (/forumdisplay.php?fid=17)
+----- Thread: Laptop? (/showthread.php?tid=90735)
---
Laptop? by Wabz on 05-21-2009 at 01:38 PM

Hey guys I know its been a while since I posted here. But when you need good help where else is there to go to.

I'm looking at buying a new laptop but theres so many different processors, ram specs etc I don't really know whats good or bad any more.

Things I do know though are ;


I want to spend around the £400 mark
I want lots and lots of RAM
Harddrive space isn't really a concern
WiFi is a must (But I believe all laptops come with this now)
I'm not that bothered about which Windows OS it comes with
I want a laptop quite specifically not a netbook.


Hope you guys can help


---
RE: Laptop? by mezzanine on 05-21-2009 at 01:46 PM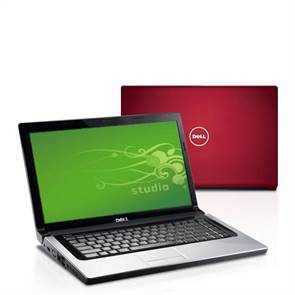 Scroll down and check out the £449 version. You can customize almost every aspect with the online configurator.
---
RE: Laptop? by Wabz on 05-21-2009 at 01:56 PM

I think this is a good deal

http://www.ebuyer.com/product/164845
---
RE: Laptop? by Menthix on 05-21-2009 at 03:12 PM
quote:

---

Originally posted by Wabz
Hope you guys can help

---

What about screen size and weight? That usually makes your selection a lot smaller too

.
---